Happy Friday! Today I would like to show you Zoya Tinsley from the Summer 2013 Irresistible Collection.
*Provided for Review
Zoya describes Tinsley as a rose gold metallic. This is two easy coats with a top coat. The application was wonderful - as I have noticed with all of the polishes from the Irresistible Collection.
Tinsley is unique to my collection. I don't really think of rose gold when I look at this. Sure, it's a rose color, and it has gold in it, but my idea of rose gold is Orly Rage. The gold in Tinsley reminds me of makeup products that have a gold over-spray. It's actually really cool looking!
This is a great polish for the summer! Have you picked any Zoya's up lately? If so, which shades have been your favorites?
Find Zoya:
Website
Facebook
Twitter
I have a Zoya referral link at the bottom of my site. Feel free to use that link to receive a free bottle of Zoya nail polish (new customers only). If you add two more to your cart, you will receive free shipping.
Note: Zoya Tinsley was provided to me for my honest review. See my Disclosure Policy for more information.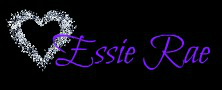 Join the Friday Linkup!