Have you heard of
Lime Crime
? You may know them from their bright and beautiful ads featuring women with neon lips, hair, eye shadow, and nails. Just Google "Lime Crime" and you'll see what I mean. I love their whole look - from their ads, to their packaging, to their website - it just draws me in. Of course, I had to try their nail polish. The polishes I wanted were out-of-stock for quite a while, but you better believe I was stalking their site in order to catch the re-stock. Once they re-stocked, I limited myself to two (so hard). Of course, I had to get the green one (
Pastelchio
) and I decided on this creamy neon peachy orange -
Peaches <3 Cream
.
I couldn't believe how hard this polish was to photograph. It is described on the Lime Crime site as a neon peach, so that would explain why. Neons are my worst enemy when it comes to getting a true-to-color picture. Just look at these pics...none of them are the same - they look like three different nail polishes:(
Even though neon polishes are my enemy for blogging, they are my best friend on the nails.
Formula wise, Peaches <3 Cream was pretty thick and a little tricky to work with. The thickness makes this polish completely opaque in two coats, which is good. Unlike most neon polishes, the formula of Peaches <3 Cream is creamy. You don't have to use a white base, and it doesn't end up matte. These pictures don't do this polish justice. I checked for other swatches online and it looks like lots of people have issues with capturing the neon-ness. It's soooo bright, bold, and beautiful! An added bonus, it makes me look tan.
Lime Crime polishes are very affordable at $5.99/bottle. I love all of the colors and hope to collect them all at some point. I think
Lavendairy
will be my next purchase.
I hope you have a wonderful weekend! I plan to plant some flowers now that it's warm and sunny.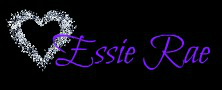 Join the Friday Linkup! Everyone is Welcome :)