Happy Friday! I'm excited for a nice relaxing Mother's Day weekend. I'm not sure how it works in other states, but Fishing Opener usually falls on Mother's Day weekend. Did they do that on purpose? Maybe we need to start a Shopping Opener on Father's Day weekend? Are ya with me?
Switch gears...nail polish. This is
Yana
from the Zoya Summer 2013 Stunning Collection. Isn't she beautiful?
*Provided for Review
Yana is described by Zoya as a "Geranium Pink". It does look a little pink in the bottle, but I see it as more of a bright red on the nails. I Googled it to see if others were seeing the same thing and all the swatches look different!? These pictures are exactly what I saw in real life on my nails. Not much pink - but I bet if I put it next to a red, the pinkier tones would probably be more visible.
I wore this for a few days and it dawned on me on day 2 what the color reminded me of. Maraschino Cherries. Once I figured that out, I started craving a Pineapple Updside Down Cake Martini! We have a martini bar in town that my husband I go to on date night - which reminds me, we need another date night...
Yana's formula was nice. It was a little thin, but all you need is two coats for max. opacity. You can see a little iridescence in the bottle, but it doesn't really stand out on the nails - very subtle. I enjoyed wearing a nice bright red for a change.
Oh, I almost forgot to mention the accent nail. This is another Jamberry Nail Shield. This particular shield was on one of the sample sheets I received with an order. I order through
Kelly Baas
.
If you haven't tried Zoya, what are you waiting for? I have a referral link at the bottom of my blog. If you use my link, you will receive a coupon for a free nail polish. If you add two more to your order, you will get free shipping. The coupon will appear in your "Coupons & Promos" section under "Account" once you sign up.
Thanks for stopping by!
Note: Zoya Yana was provided to me for my honest review. See my Disclosure Policy for more information.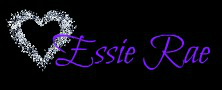 Join the Nail Files Friday Linkup!