It has been a while since I posted a Friday Favorite. I came up with this idea a while back because if you are a blogger, you know that for the sake of your blog, you may be more inclined to try new/unused polishes before wearing old ones...especially if they are already on your blog. I started missing my favorites. I began posting "Friday Favorites with a Flair" where I would add a little something (a.k.a. flair) to a favorite polish that has already been shown on my blog. My "flair" was usually only an accent nail or a glitter top coat, but I tried:). I actually did add a flair to this one, but I wasn't happy with it. Therefore, I am just showing the "before" pictures of one of my favorite polishes. I am going to redo that flair look and show you, I just want to do a better job for you guys.
This is Essie Topless and Barefoot. My favorite nude!
I love that this isn't too pink and isn't too yellow. It's a perfect nude...for me and my skin tone.
It's opaque in 2 coats and has a really nice formula. I always feel so neat and clean wearing this and I miss it so much!
I'm pretty sure this is still available at Ulta or other stores that carry Essie. If not, you can still order it online.
I hope you all have a great weekend!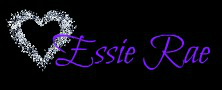 If you are a blogger, join the Friday Linkup! click the photo below to join.