It's March 1st, so I thought I'd share my favorite manicures for the month of February.
February was a little bit of an emotional month for me and I made a post about it
here
. Thanks to everyone for your support, advice, and kind words - I'm still trying to find the balance that I am looking for. Blogging is a lot of work, but it really does pay off when I receive such nice comments from you - you have no idea how much each of you means to me....even the ones that don't comment. Thank you for reading! ...enough with the mooshy stuff, on to my favorites...
Julep Eloise Base with KBShimmer
Pastel Me More
Butter London Matte Top Coat
Do you have any new favorites for February? If so, leave a link below to your blog or tell me in the comments. Or better yet, make a favorites post on your blog and don't forget to share it with me:)
Have a nice weekend!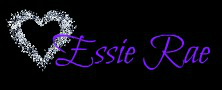 Join the Weekly Linkup by clicking the graphic below!