Hello? I'm back! I went to Florida for a family vacation last week and had a great time. It was a little cool for Florida (60's - 70's) but anything is better than below zero! It was -8 when we got home...welcome back to Minnesota!
This is Julep Marion from my
February
"It Girl" box.
Marion is described as a smoky blue with silver shimmer. The formula of this was pretty dense. For those of you who like using one coat, this polish would probably work better for you. But because I always use two, it was a little hard for me to apply evenly. And the brush seemed a little wide - I don't remember that with other Juleps. Perhaps it seemed bigger because the polish was so thick.
All in all, this is a pretty color if you like brighter teals. It's not really that unique to my collection and isn't my favorite color to wear. If I wear teal, I like a more muted shade. It doesn't seem as "smoky" as they described.
As always, if you are interested in trying a Julep box, you can try it for 1 cent by using my link at the bottom of my site. You get to choose your box each month and skip if you aren't interested in any of them. You can also refer others and earn free boxes. I have been happy with Julep overall:)
I hope you are all doing well. I miss talking to you!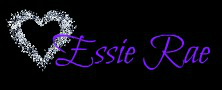 Join the Friday Linkup! All are welcome!