Here are my favorites from the nail looks I wore in January 2013. The month went pretty quick for me and I didn't have as many posts as I like to have...mainly because of my horrible broken nails:( Thanks to all who provided guest posts this month, I really appreciate you coming to my rescue. Now, on to the favorites...
Pure Ice
Electric
with Jamberry Nail Shield in Houndstooth
Shimmer Polish
Julia
over Zoya Song
Thanks for visiting! Have a great weekend.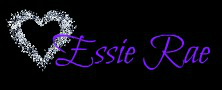 If you are a blogger, join the Friday linkup here: